Description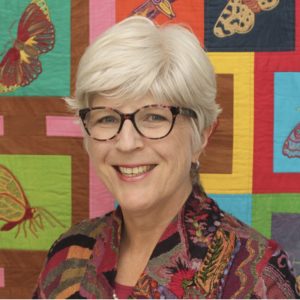 Catherine Redford Workshop: Embroidered Embellishments
Zoom Class on Sat., May 14, 2022
Catherine has more than 50 years stitching practice. Learn how she finds her inspiration and makes it suitable for stitching before stitching along with some of her favorite stitches. Make a stand-alone piece you can appliqué onto your choice of background for a picture or include on a garment or bag.
Kits – Guides (at minimum) are required, $13, and can be ordered from the instructor directly.
Kits including the guides plus materials/needles will be available for purchase from the instructor at $35.
GUIDES AND KITS MUST BE ORDERED BY APRIL 29, 2022.
Send an email to
catherine@catherineredford.com
She will send you an invoice via Square to be paid with a credit card before she can send it to you
IMPORTANT: your online receipt will contain a link to register for the Zoom session