July 09, 2022 — PenWAG Live Simulcast
Artwear For Ourselves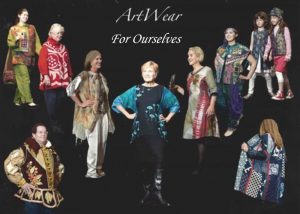 We've not had Artwear in a few years – Maybe next in 2023 – AND we've been creating! As our first in-person scheduled meeting in some time, let's have an Artwear show and tell just for us! We will Zoom simulcast for out-of-area members. Share your new creations with the group.
This program is free to all Active PenWAG members; registration and login information will be sent via electronic communications.
The live component will be in room M50 at the Campbell Community Center.

Non-members may register to attend for a $5 contribution, which may be paid via our online enrollment store. Registration and login information will be sent after payment.


Click this button to add the Guest Contribution to your cart:

$5.00Read more