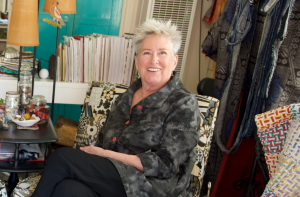 Gayle Ortiz (Zoom Only): Interview, Studio Tour, Trunk Show
Gayle Ortiz, of Gayle's Bakery fame in Capitola, California, is also a prolific and talented maker. You may know her work from Pinterest or her blog Gayley Girl (no longer active).
Join Gayle and Michelle Paganini for an interview, then Gayle for a studio tour, then a trunk show.  Gayle's studio is a complete tiny house! Her garments are inspiring and beautifully made.
Please join us on May 13 at 10:30 via Zoom.  Members will receive an advance email with the zoom link.